Energy management systems are an extremely useful tool that allows analysis and reduction of energy costs. At a time when all companies in Bulgaria will choose where to buy electricity, these systems will allow monitoring and control of costs.
Each energy management system is composed of monitoring software and hardware to measure the values to be monitored.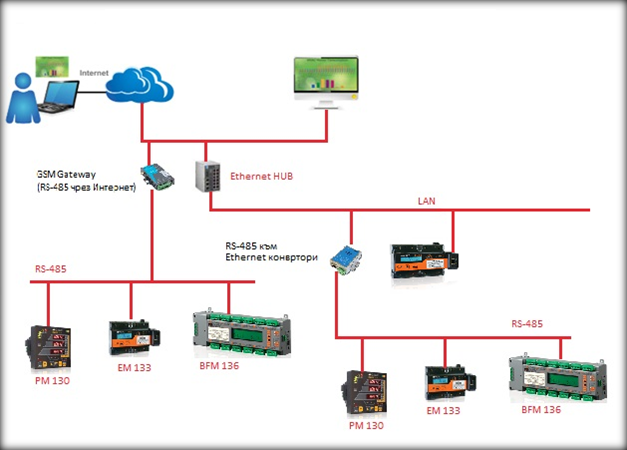 In order to be able to offer a quality service, SEMO Ltd. has developed its own energy management software. Our system is web based, which allows it to load through any internet browser.
Web based software for energy monitoring of SEMO Ltd.
The energy management software of SEMO Ltd. is built with an intuitive interface so that it can be easily used by anyone. Our software offers a wide range of functionalities such as:
Access to the system at several user levels *

Monitoring of different energy sources (Electricity, Gas, Water, etc.) *

Real-time verification of readings *

Information for the past period *

Export reports to Excell *

Create groups of devices *

Alarm in the absence of communication with the measured device *

Opportunity to enter planned price reports, etc. *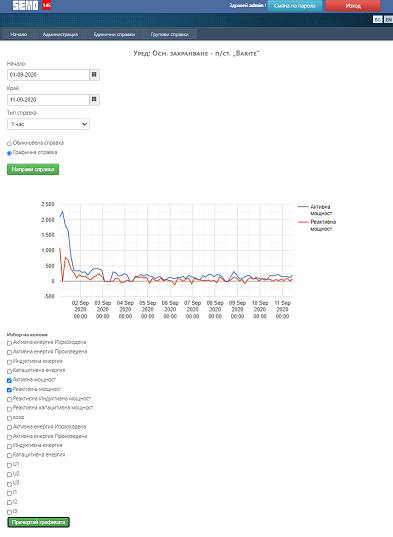 Hardware for energy monitoring of electricity consumption
SEMO Ltd. is the exclusive representative of Satec, Israel. With the help of the network analyzers and electricity meters manufactured by Satec, we at SEMO Ltd. build reliable energy monitoring systems. In addition, we can offer price range of electricity meters of Noark .
We can offer integration of other measuring devices in our system, so that the system is useful for all our customers.
Before taking advantage of our software, it may be presented to you or you may receive a demo account to view it. For more information or consultation, please contact our trade department or engineer department.